The partnership of NECA contractors & IBEW electricians, Building Omaha, is passionate about community involvement.
---
Together, we sponsor Thursday Night Lights, a local student-athlete program, which awards a $3,000 scholarship to one lucky Scholar-Athlete of the Year toward their future education.
---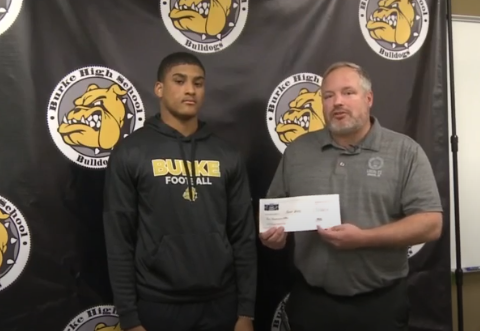 Congrats to the 2019 Building Omaha Scholar-Athlete of the Year winner- Burke High School's Xavier Watts! IBEW Local 22's, Barry Mayfield, was on hand to present the check on behalf of NECA & IBEW.
---
"It makes our organization feel really good where we can give something back to the community," said Mayfield.
---
A great option for your future is joining the International Brotherhood of Electrical Workers (IBEW). Hear from some of our Local 22 members on what they love about the program:
---
"I love the on-the-job training because what you learn in class you get to do at work" – Allicyn Schuster, Apprentice
---
"You get paid to learn…and you get to enjoy [work] on a daily basis" – Ben Novak, 5th-Year Apprentice
---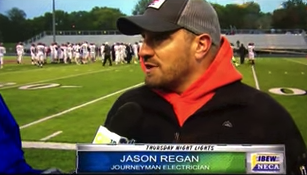 "The teachers are also on the job [with you]. They're journeyman electricians. If you have any questions, odds are the guys or gals you're in class with you are going through the same things. Your teacher has seen it and they can answer those questions [you have]" – Jason Regan, Journeyman Electrician
---
Click here to watch scholarship winner Xavier Watts & his parents share their reactions.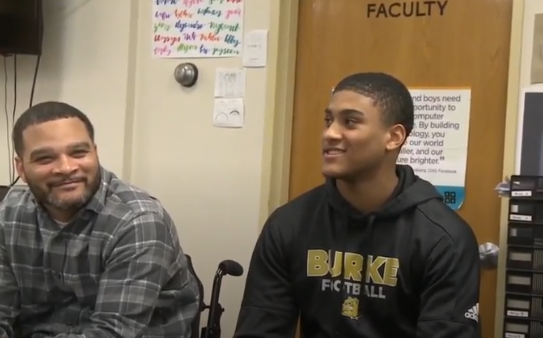 ---
"It's great that he's being recognized for his accomplishments," said Jeff Watts, Xavier's father.
---
"We're just very grateful and excited," added Fallon Watts, Xavier's mother.
---
"I'm ready for the challenges that come ahead," said Xavier Watts.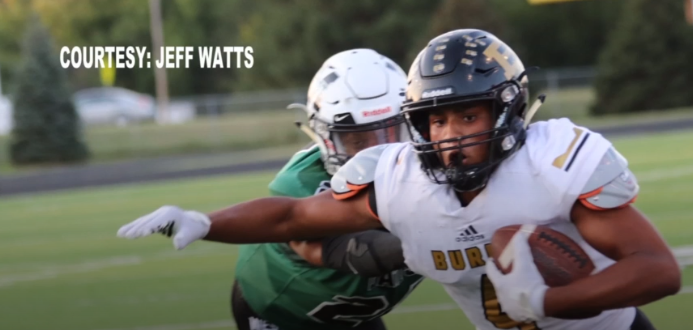 ---
To learn more about an electrical apprenticeship, visit the Education & Training page.