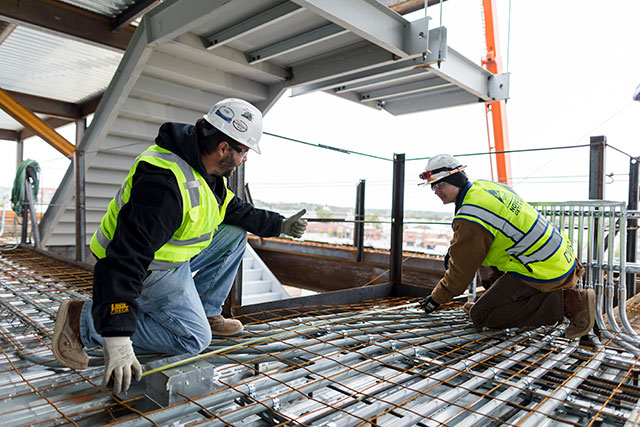 "NECA believes that safety is an integral part of achieving excellence in the electrical contracting business by maintaining the highest productivity, quality, and safety standards in a proactive, practical, and cost-effective approach to manage organizational loss control. NECA members demonstrate safety professionalism and responsibility through every aspect of work and services they provide including designing, planning, construction, service work, and implementing operations with a minimum of disruption to customers. NECA's commitment to jobsite safety is reinforced by placing special emphasis in quality safety training programs that integrate safety into project pre-planning and project management."
---
The President and U.S. Department of Homeland Security have identified electricians and other service providers as "essential critical infrastructure workers" during the COVID-19 threat.
---
Like you, we are concerned about having contact with others, as an Essential Critical Infrastructure Business. We will be responsible and work to maintain the public's health and safety.
---
As more of our community quarantines at home, we will continue to provide the needed services, including power and essential operations.
---
We are taking every precaution to ensure the health and safety of our valued customers and employees.
---
NECA contractors will stay open and be available to meet the needs our Nebraska customers during this time.
---
To ensure safety for everyone, they have taken extra precautions by increasing daily communications with our staff, screening the health of our teams, elevating daily cleaning procedures, and actively monitoring and following guidelines provided by the World Health Organization, CDC and local health authorities.
---
We know this is a stressful as well as the ever-changing situation. We will work together to support one another and promote public health. As developments arise, rest assured that we are prepared to handle them in a safe, and efficient manner.