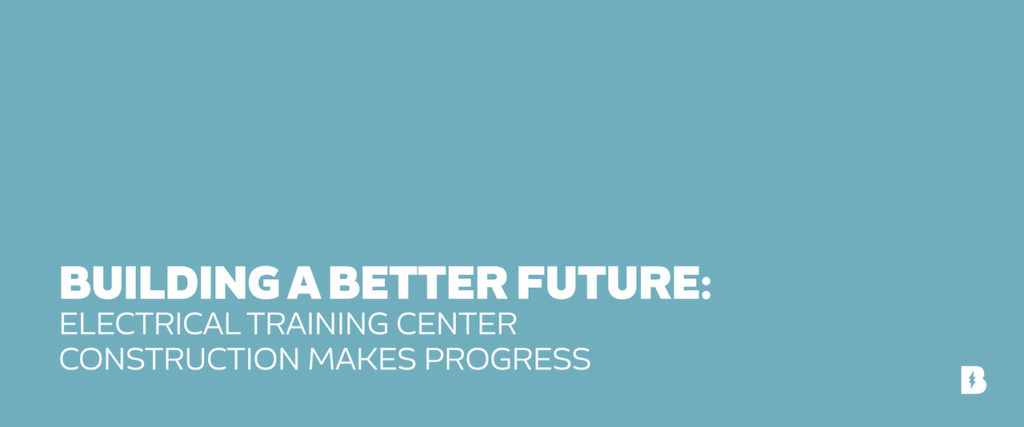 What do you do when your apprenticeship program has a waiting list topping 300? For one, you expand your existing training center to accommodate the number of students wanting to become electricians and journeymen.
---
And what do you do to address the shortage of skilled workers the electrical industry is currently feeling and will continue to experience in the next decade? Again, you add on to your training center to educate the next generation of skilled electricians and journeymen.
On October 23, 2020, Building Omaha broke ground on the 24,000-square-foot addition to its Electrical Training Center at 8960 L Street. The expansion brings the total square footage of the educational facility to over 56,000-square feet. The current center was built in 2002 and has not seen substantial updates in the past 19 years.
---
"Construction is moving along," says Mike Bunach, assistant manager of the Nebraska Chapter of National Electrical Contractors Association (NECA). "The footings and some of the concrete have been set, and it looks like the target date for completion is November."
It can't come soon enough. Participation in local apprenticeship programs has doubled in the last three years. Currently, approximately 90 students are enrolled in the apprentice program. Classrooms are packed, says Bunach.
---
According to Kevin Wetuski, training director of Omaha Joint Electrical Apprenticeship Training Committee (OJEATC), once completed, the expanded Electrical Training Center will be able to accommodate 540 students. The OJEATC is the joint training program between NECA and the International Brotherhood of Electrical Workers (IBEW) and educates the electrical industry's most skilled workers.
The impact the new training center will have on the community is what excites Bunach the most about the construction project. He says that customers need skilled workers, apprentices and electricians are able to provide a good life for themselves and their families, and the community experiences economic growth. It's a win-win-win situation.
---
"Not to mention, a person can learn a trade and not have to deal with student debt for years to come," Bunach says of the program's earn-as-you-learn format.
---
We invite you to learn more about the opportunities that await you in the electrical industry. Visit ojeatc.com to apply for our apprenticeship program or call 402.331.3103 for more information.