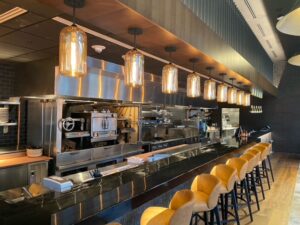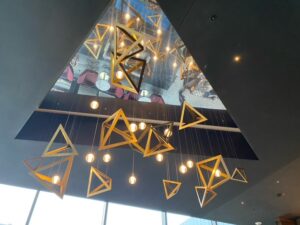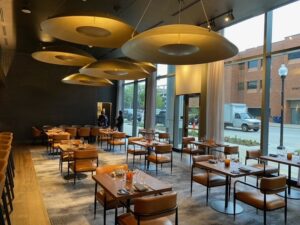 Drive through any part of the Omaha metropolitan area, and you'll see shining (literally) examples of our electrical contractors' expertise. From wiring security systems that keep our school districts safe, to lighting parking structures at Eppley Airfield, to powering ORBT terminals, to replacing power distribution to Fortune 500 company's manufacturing facility, Building Omaha plays an integral role in powering our city. 
One of the most stunning examples is The Farnam Hotel, located in the heart of downtown Omaha at 1299 Farnam Street. Nestled on the edge of the popular Old Market and overlooking the newly refurbished Gene Leahy Mall, Omaha's new boutique hotel is part of Marriott's Autograph Collection. 
National Electric Company, Inc. was the electrical contractor responsible for the office-to-hotel conversion of The Farnam Hotel. National Electric Company, Inc. is a member of the National Electrical Contractors Association (NECA), which, in partnership with the International Brotherhood of Electrical Workers (IBEW), forms Building Omaha. 
The seven-floor hotel features four guest floors and three floors housing a lobby, two locally owned restaurants, one bar, one ballroom, and a fitness center. The hotel elevates lighting to an art form. Sculptural lighting, including daring pendants suspended from skylights and back-lit paneled walls, compliments an abundance of natural light throughout the hotel to create what the hotel's website calls a "brilliantly unexpected" experience. 
We take electricity for granted. Its presence is noted when we cast away darkness with the flip of the switch or when we connect with family and friends as we charge up our phones. The power of electricity is pervasive, and as a result it is often forgotten. 
But National Electric Company's work at The Farnam Hotel proves that electrical work is anything but simple. It's sublime.